Ongoing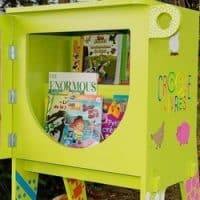 I read, you read, we read…
The MAJ is getting its own book-sharing box! It will be stocked with art books made by the budding artists from the day camp. The people of Joliette and area are also invited to drop off art books, whether books they've made themselves or commercial works from their personal collection.
This little free art library is designed for 0 to 12-years-old children.
Inauguration: Friday, July 12, during the MAJ day camp's first vernissage.